Wedding Invitations and Imagery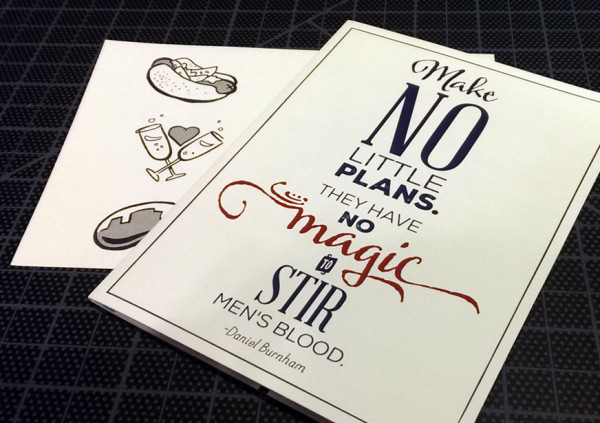 When I got married in Chicago, my fiance and I decided to embrace the idea that this would be a destination wedding for many people. Our invitations reflected that idea by enticing our guests with all of the fun things to do in the city.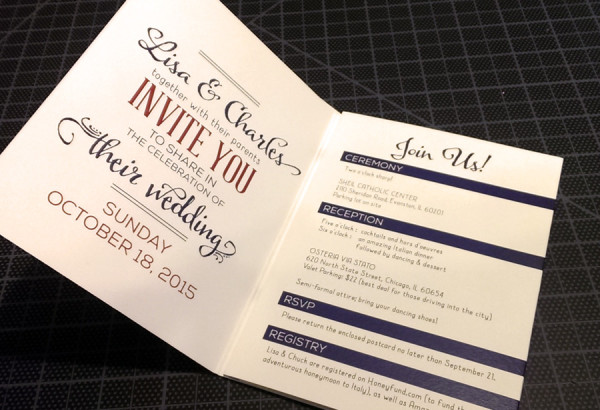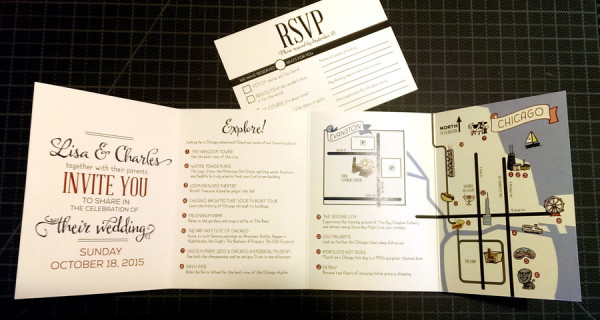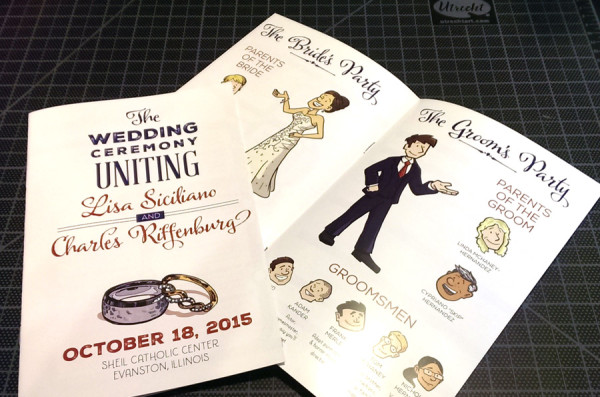 Because our guests came from different times in our lives, we included a timeline of our relationship and illustrated guide to the wedding party
We carried the design feel over into all aspects of the decorations, including favor boxes and table settings.
To learn more about the reasoning behind all of the decisions and how they relate to marketing, read my blog post about it.