Creative Program Design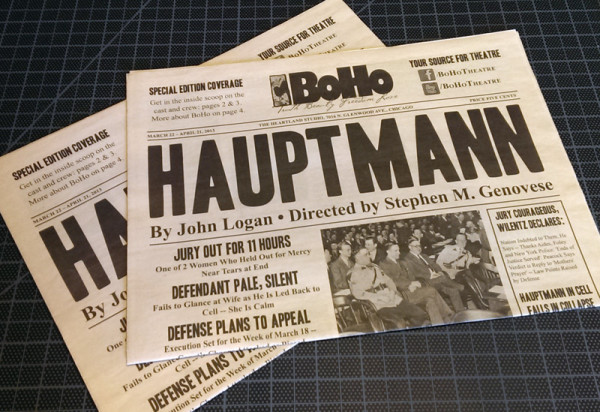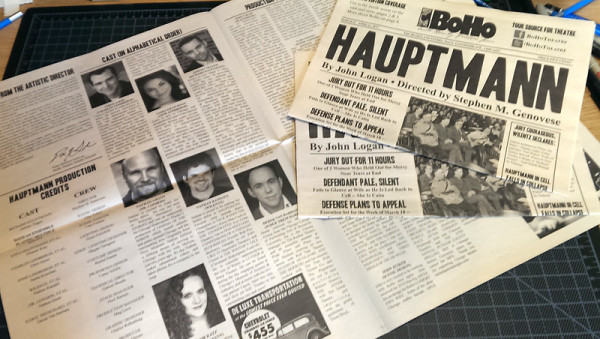 Hauptmann is about the real-life trial of the man accused of the kidnapping and murder of the Lindbergh baby. Hauptmann was found guilty in the press long before his actual trial, so I chose to create the show program as a newspaper. In addition to the production information, it contained vintage ads and reprints of actual articles about the trial from the time period. It was printed tabloid size on newsprint.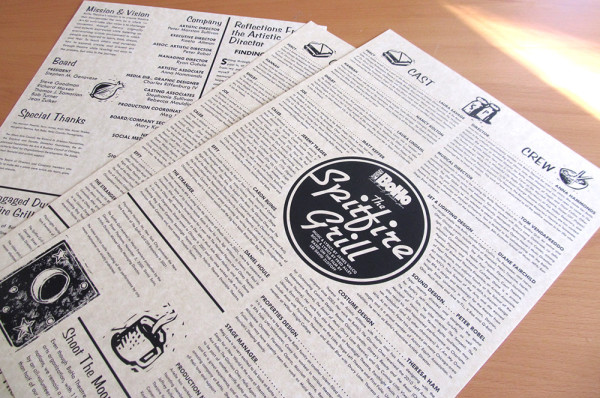 The Spitfire Grill is a musical set in a small Wisconsin diner. The fit in with this atmosphere, the programs were printed like diner menus on slightly yellowed, 8.5×14″ card stock.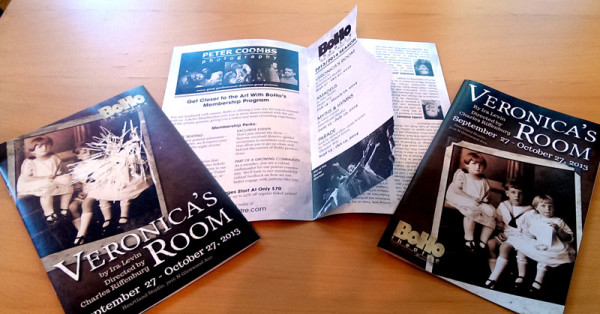 Veronica's Room is a classic thriller that keeps the audience guessing until the very end. To set up the audience to interact with the play in an inquisitive manner, the playbill was designed to be able to be read from either cover (one cover featured a pristine photo, the other a damaged photo). Where the two formats met in the middle, the center page was torn out of the program, leaving patrons to wonder just what it was they were missing.