Event invitation packages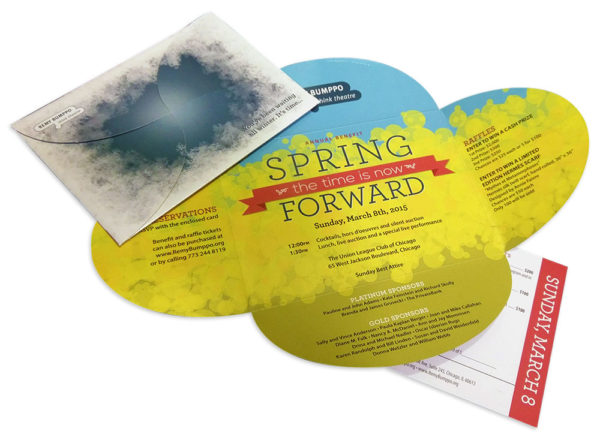 The theme of this benefit for Remy Bumppo Theatre was "Spring Forward," and the committee wanted it to communicate a springtime feeling. We created a petal-fold invitation that was cold and grey on the outside to feel like winter, but which opened like an explosion of spring flowers and colors. The design was a hit with the company and patrons alike.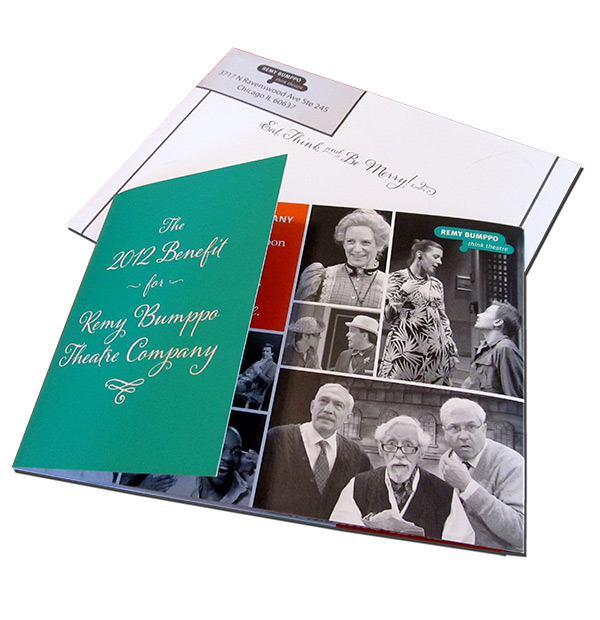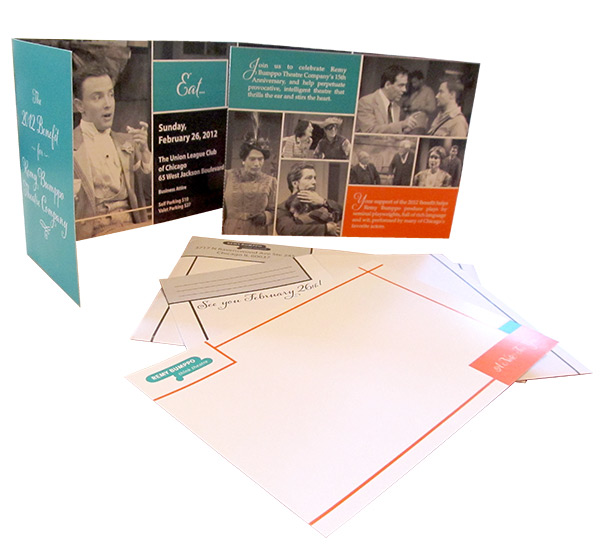 This benefit for Remy Bumppo Theatre came after a year of artistic difficulties, and the company sought to remind its patrons of its many successes throughout the years. This invitation used photos to recall past hits, while using the roll fold format to create a new reveal with each turn of the page.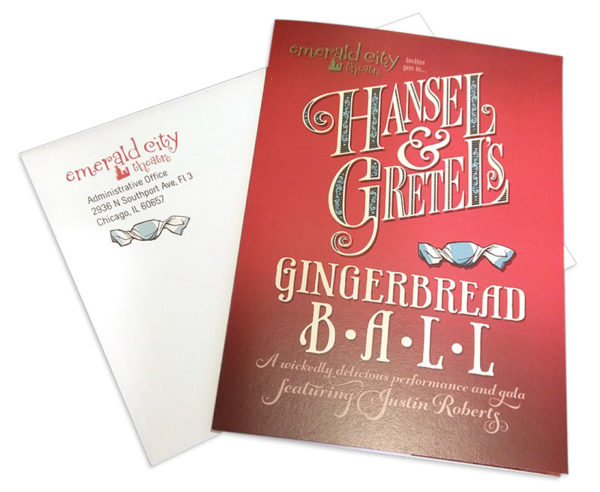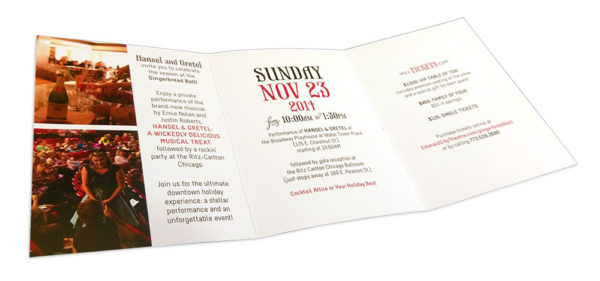 Each year, Emerald City Theatre presents an all-ages benefit ball in conjunction with their winter show. The invitation for their Gingerbread Ball, which coincided with their original production of Hansel & Gretel, we used imagery from the show's poster combined with a restrained layout that allowed the typography and photos to take center stage.