Hero, a comic book musical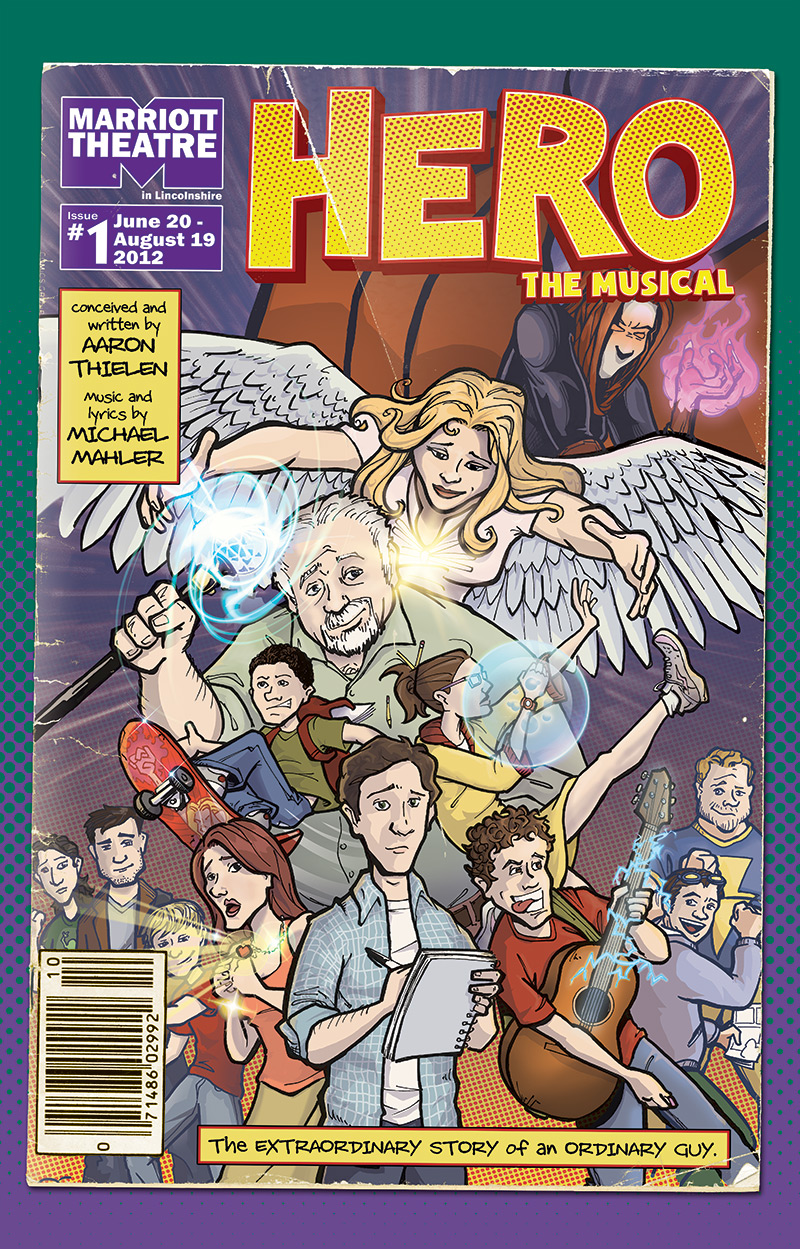 Production poster, which also served as the cover for the comic book created for the show. The characters featured are based on the actors who played them.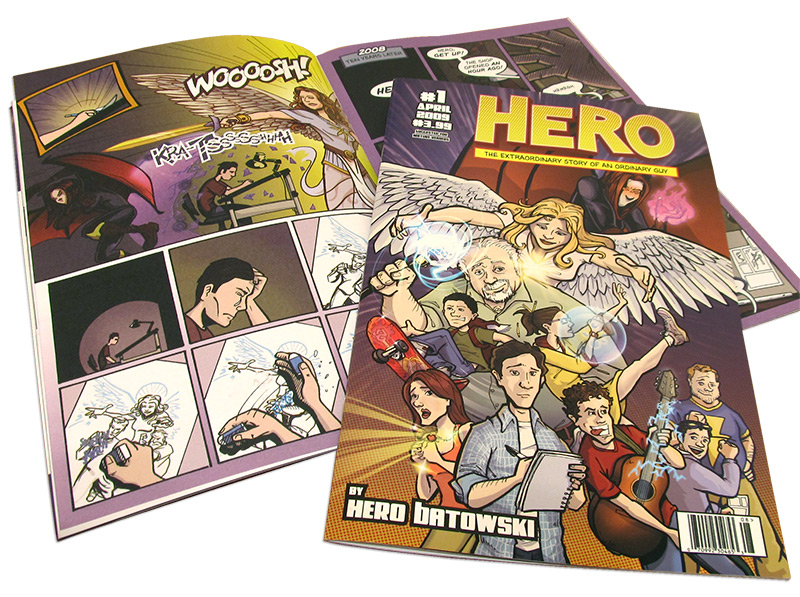 A 20-page original, full-color comic book created as a prop for the show as well as a promotional piece. It was given to critics and also sold at concessions during the show.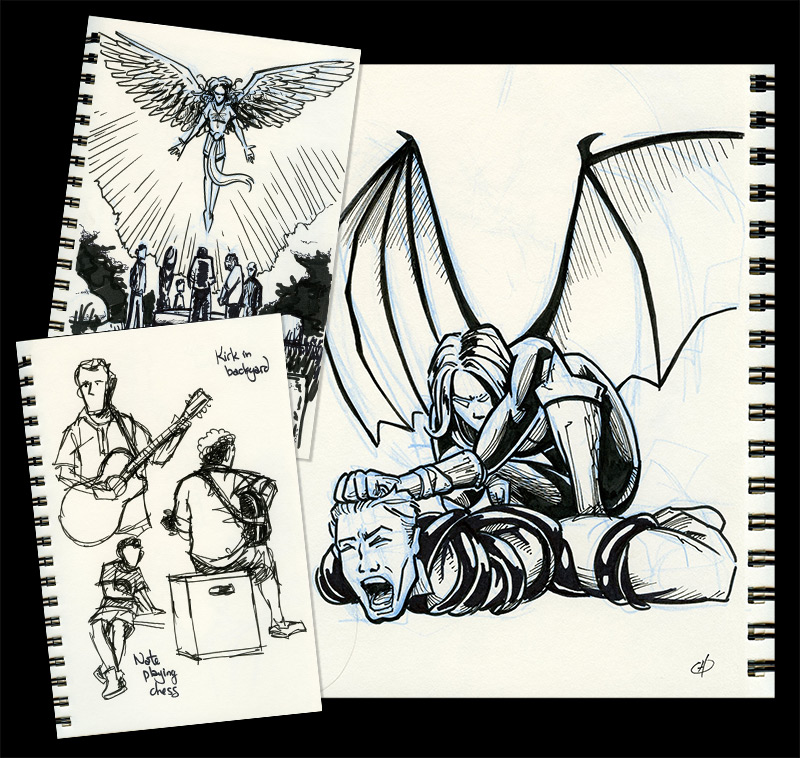 I produced content for sketchbooks used onstage to show the lead character's work. I also kept a sketchbook diary during rehearsals and the run of the show. This content was featured on the Hero website behind-the-scenes blog.
Among other assets, I produced a series of transit ads for the show that appeared on Chicago-area trains and buses.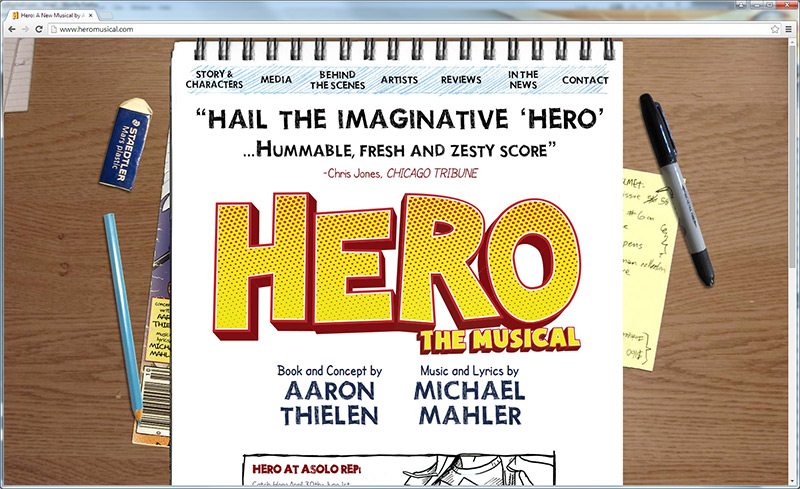 One of the primary items I created as part of this package was a website about the show, its story and characters, and the process of creating it. I created an extensive blog showing how the show and it materials were created. Visit the website here >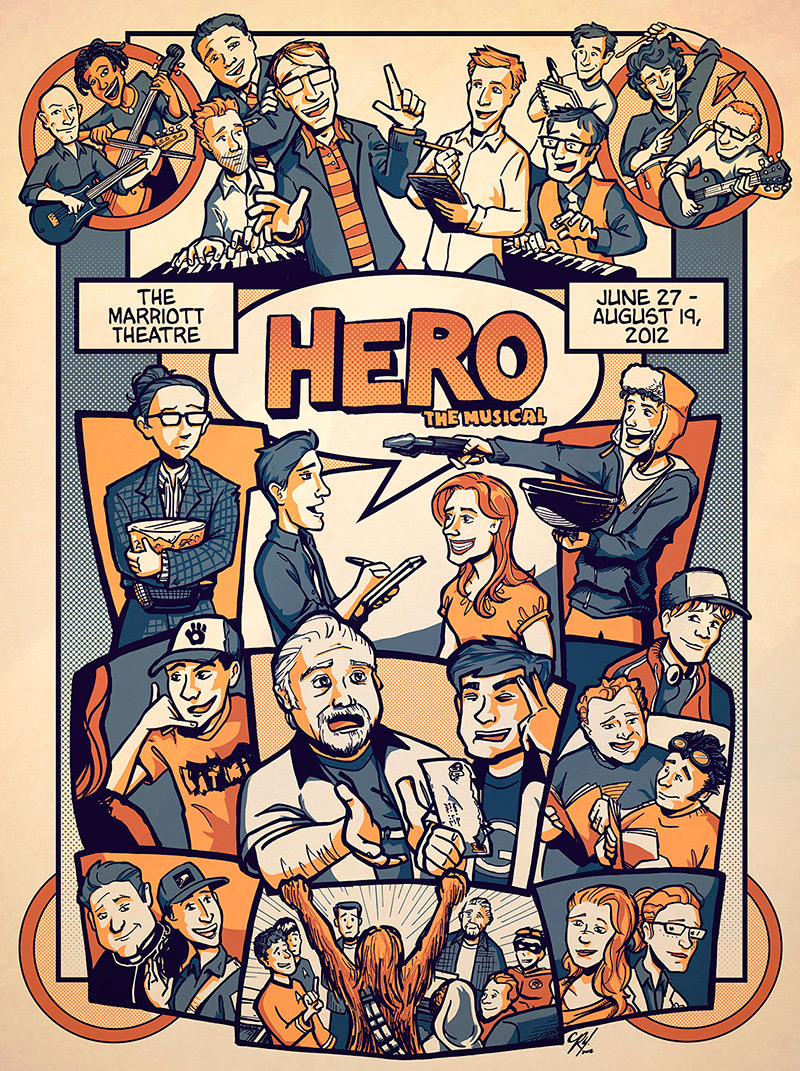 At the end of the production, I created a poster of the cast and production team featuring moments from the show.