Client Holiday Cards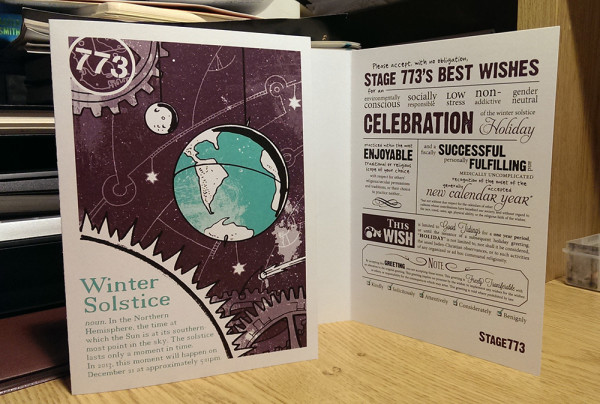 For this card, Stage 773 wanted to celebrate the Winter Solstice because it is a non-denominational holiday, so I created an illustration of celestial mechanics and included the definition of the solstice on the cover.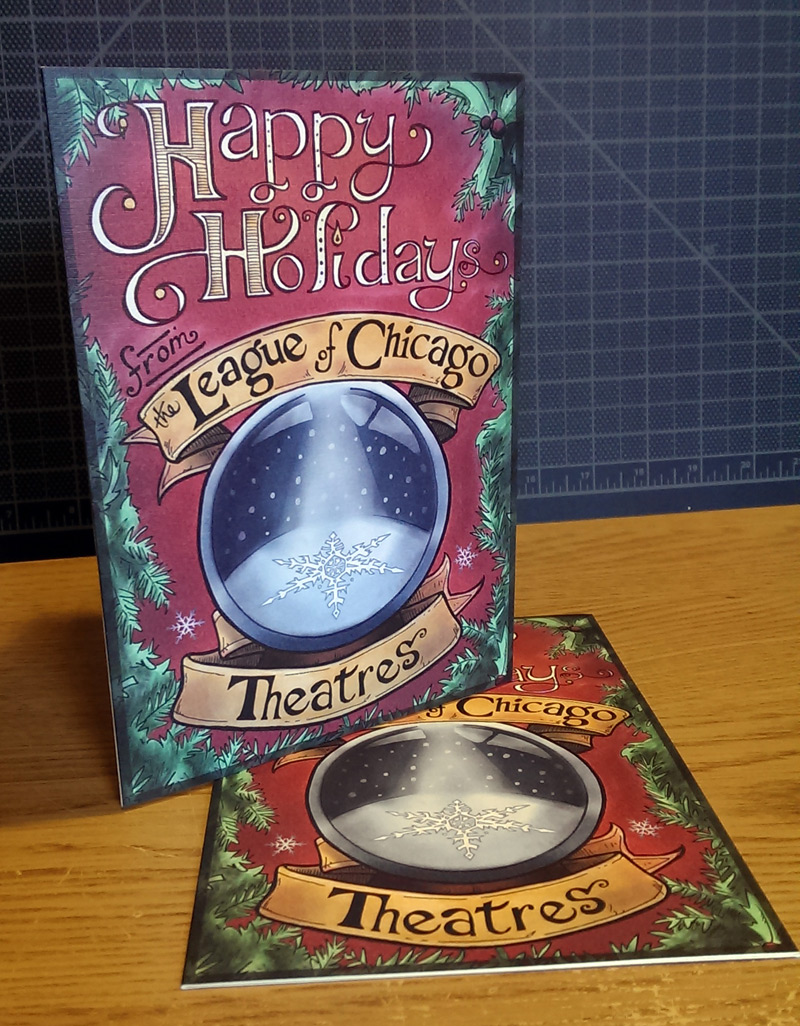 The League of Chicago Theatres contracted me to create a hand-drawn card to send to their members. This illustration is based on their logo, which is a star in a spot light, transformed here into a snowflake in a snowglobe.