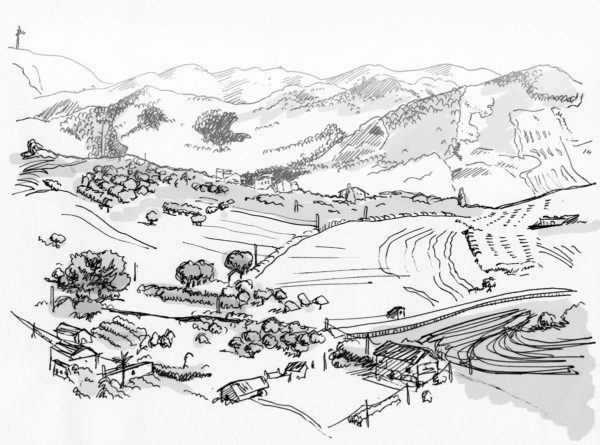 How often do you take time to really look at something or someone, to observe and study what makes them tick below the surface? We spend so much time rushing from place to place, and between them we distract ourselves with work or listening to music or reading. And then we wonder why it is becoming harder and harder to generate ideas with depth and meaning.
I did a lot of traveling in 2016. I went to Las Vegas for the first time. I spent a week at the Grand Canyon and surrounding parks. For three weeks, I traveled Italy, from Rome to Sicily to Venice and places in between. I exhibited at the Small Press Expo in Maryland. I went home to Michigan. And each trip was a struggle between my everyday self and my artistic self.
So many times on these trips, I wanted to just stop, pull out a sketchbook, and draw. When you spend time drawing something, you have to look at it very carefully. Whether it is a mountainside or a building or a bird, you have to see how all the pieces come together. You have to measure the proportions. You have to consider the shadows and how they communicate weight, shape, and depth. You open yourself up to this thing you are observing and capturing to know it better. It is the opposite of snapping a photo and moving on. It is a sacrifice of time in order to gain connection and depth.
But taking this time is difficult when you're on a trip with someone else, someone who doesn't draw. They could be seeing and doing other things while you spend 10 or 20 minutes communing with your subject. So there is always pressure to sketch quickly, wrap it up, keeping moving. Just like in everyday life – on to the next thing, checking off the to-do lists and racking up accomplishments.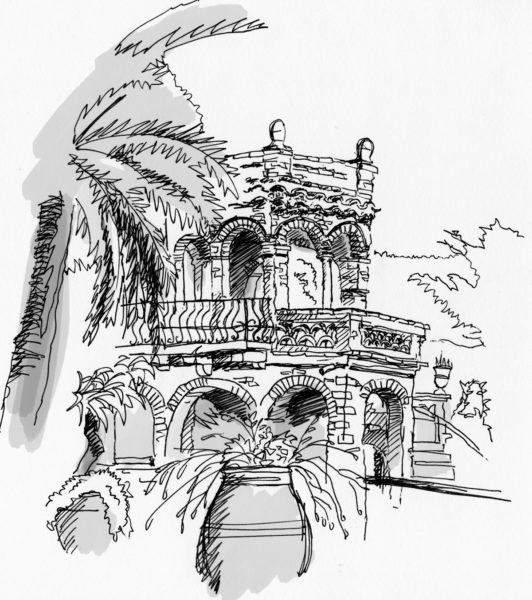 But when I look at my travel drawings after the trips, the ones where I actually stopped and made the choice to commit time to them, I see that I captured something real. I used a part of myself and a part of my surroundings to create something new and unique. It doesn't look exactly like the thing I was drawing, but it does look like my interpretation of it, a record of the parts I found most fascinating.
I want to do more of this in my life. I want to slow down and see more things and more people for what they are rather than just my quick, two-second categorization of them. I want to do less, but go deeper into the things I choose to do. I don't want more connections, I want more fulfilling connections. I don't want to just deliver what my clients want, I want to give them what they actually need but maybe don't quite realize it. And I will use drawing as my gateway to achieving this.
What about you?