Your brand is more than just your logo or your company colors.
Your brand is everything you do, every choice you make. It is the products or events you create. It is your location. And it is how you choose to interact with the world. Is your brand aloof or outgoing? Serious or funny? Welcoming or exclusive? This personality comes out in many ways, but mostly in how you talk to your patrons or your community.
How You Interact With Your Patrons Is Your Brand
Take this recent example from Google. When a reporter emailed them to ask about something he'd heard regarding a new YouTube function (YouTube is owned by Google), the response he received was this: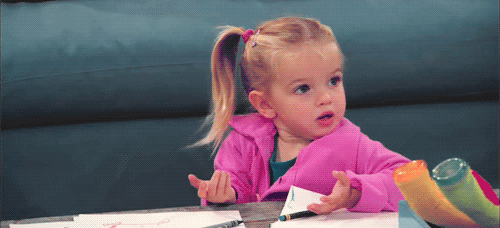 To be clear, he did not receive an email that said "no comment." He did not receive a comment along with this animated GIF. He simply received the image.
Who does that kind of thing? An internet-savvy company with a sense of humor. They didn't need a logo or a set of colors or fancy marketing to communicate who they are. They did so with that one simple interaction. And to double down on it, they confirmed that they did actually sent this GIF by tweeting this:
@MarcusWohlsen @WIRED <3 @StephenAtHome, but @YouTube prefers confirming we sent w/animal gifs http://t.co/50YrI6rcl7 http://t.co/VM2O3mRdLI

— Chris Dale (@cadale) March 26, 2015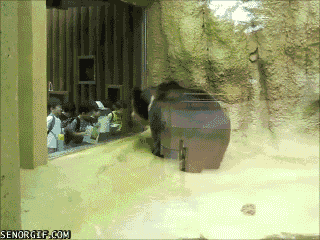 Brilliant. At any point, Google could have gone with the safe and boring choice: the "no comment" form email. Interacting with the public in this way was a deliberate choice, and one which said something about them.
What Do You Do?
So how do you interact with your patrons? What is the tone of voice you use in your emails? In your tweets and Facebook posts? What sensibility do you use when choosing photos or information to share? When you need to inform, do you do so light-heartedly? Seriously? Grandly? Are you clean-cut? Do you use slang or profanity?
Do you use first person or third-person when you talk to your customers? What does one say that the other doesn't?
If you haven't put any thought into this, you need to get on it, because each of those interactions is saying something about your company. And if you aren't communicating deliberately, you may be saying something you don't mean to say. This is your chance to show how you are different from everybody else in your industry! Your customer service and social media approach need as much of a style guide as your logo and colors!
Would you like to talk strategy on this and other branding topics? and let's get started!