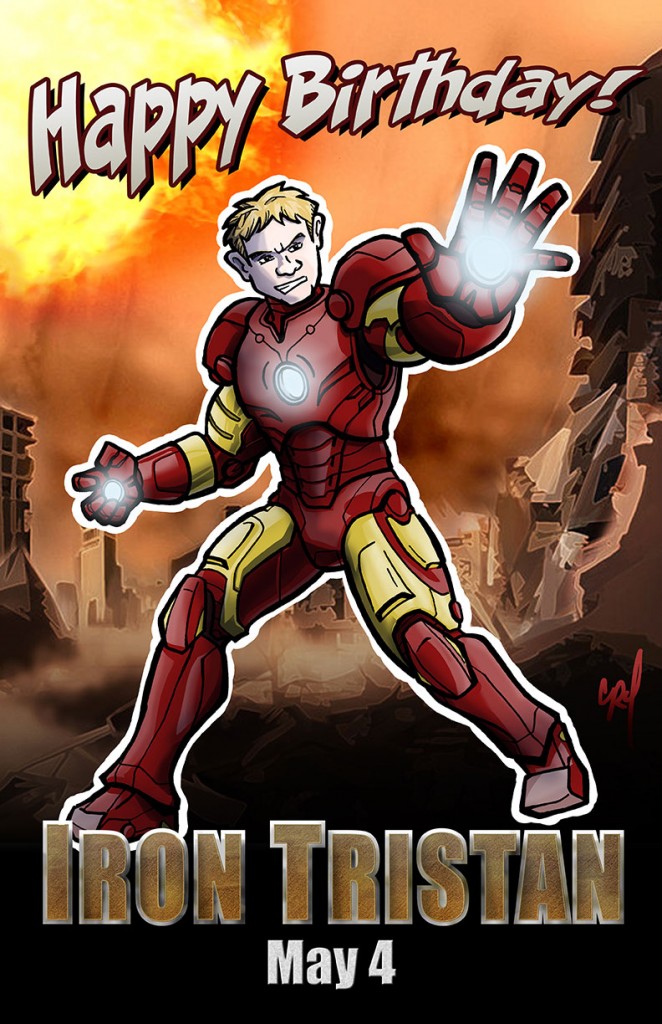 I've had a creatively exhausting week, the kind where your brain has been buzzing with ideas for so long that it just starts to feel like mushy noise. Glad to have a day off tomorrow.
And speaking of awesome days, my nephew Tristan's birthday is tomorrow. He's a huge Iron Man fan and he's seeing the movie on his birthday. So I made this poster for him. I hope he likes it.
To give credit where credit is due, the background is "War Torn" by DeltaFreelancer on Deviant Art, and I found the awesome tutorial on how to make Iron Man-like titles at David Occhino Design.
(You can click the image to see it big.)