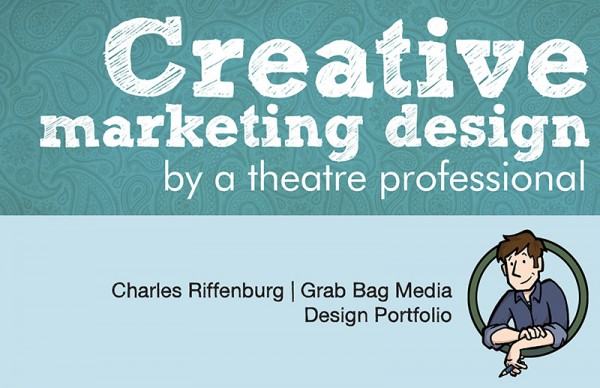 Here it is, ladies and gentlemen: my new print portfolio.
I've been working on this for several weeks, and right now it's at the printer being turned into reality. It's a 16-page 5.5″x8.5″ booklet on an 80# satin cover stock. I'm printing a smallish number of these and plan to send them around to marketing directors in Chicago and possibly beyond. In addition to putting together this fun little booklet, I've been researching organizations and their budgets, to make sure I'm marketing myself to companies who I know can afford to hire me for projects in the first place.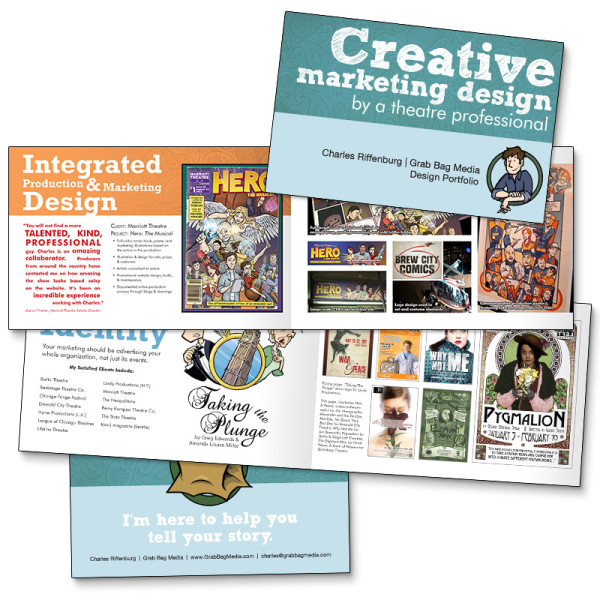 While I'm at it, I must give a shout out to Sommers & Fahrenbach, who are printing this for me. I've used them for a number of client projects and really like working with them. If you'd like to flip through the whole book, you can download a PDF version here.